With joy and enthusiasm there for you
Interested to join our team? Contact us…
The FUTURECOOPERATIVE team currently consists of the organ members (board of directors and supervisory board), as well as experts, who collaborate with the core team in various work circles. The key people are:
Sesto Giovanni Castagnoli
Board Member, Initiator
International entrepreneur, development consultant and spiritual bridge builder
Stefan Roth
Board Member, Co-Initiator
Alternative investment strategies; Online-Marketing; Networking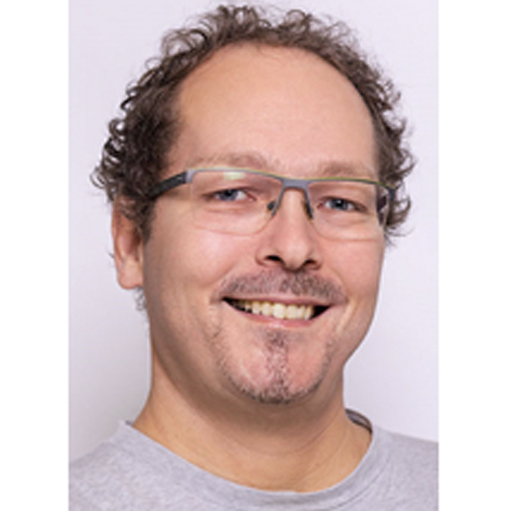 Gerhard Wagner
Core Team Member
IT-Expert
Dr. Helena Sprafke
Supervisory Board
Veterinarian
Daniel Balmer
Supervisory Board
Entrepreneur
Details about our key people:
Sesto Giovanni Castagnoli
"When we change ourselves, we change the world"
Sesto has wide experience as an international entrepreneur, development consultant and spiritual bridge builder. He advises companies and individuals and gives lectures and workshops on issues of Spirituality in Business Life, Natural Economic and Financial Systems, Mutual Understanding of Cultures and Religions, Noosphere and other topics related to the change of consciousness.
The co-founder and founding President of the World Spirit Forum, was also a member of the International Coordinating Committee of the Russian World Public Forum 'Dialogue of Civilizations'. He is co-founder of the WTI World Transforming Initiatives, a Founding Member of the Swiss-African Chamber of Commerce and he co-founded the Förderverein Humanitas, an organization building schools in West Africa. Sesto Castagnoli is Presidium Member of the World Forum for Spiritual Culture and a member of the Gradido Academy, for implementing 'the natural economy of life'. Sesto Castagnoli was Chair External & International Relations of Baum e. V. and Senior Advisor of 'Faithful Cities' a project of R20 Regions of Climate Action.
In 2014 he has initiated the YES Initiative to reduce youth un-employment through self-empowerment and entrepreneurship. In February 2016 Sesto and his wife Gabriele started an unlimited pilgrimage into society after having given away all their possessions. 2017 Sesto initiated the future cooperative. Since 2019 Sesto is living again in Switzerland.
Stefan Roth
Stefan spent his first working years in the agriculture business of his family. This gave him strong roots and a solid world few. After 9 years he stepped out and studied pedagogy and worked as a teacher in the subjects of sports, technics, economy and IT. 2005 he joined an insurance office of Helvetia Versicherungen in Lörrach. Question-ing the financial system and current product concepts, he moved away and offered alternative investment strategies as an independent broker. This al-so lead to the field of Venture Capital.
From 2007 the main focus has been on physical precious metals to preserve wealth. 2010 he founded S+B Private Placement GmbH with the focus to help small businesses in funding. He was also the co-initiator and fundraiser of a fair mining gold project in Cameroon. Together with his wife Paula he founded S+B Mobile Solutions GmbH in 2013. The company focus is on online marketing projects and network marketing.
Stefan is a strong networker who invests himself in bringing projects and visions into life. He was a strong supporter of ai-one Inc. for the past six years and fought with the founder Walt Diggelmann through tough times. Now he is preparing himself for the next phase of his journey as an entrepreneur and investor.
Stefan´s vision is to attract more private investors into venture capital investing and do investing in strong networks driven by ethical values. Also to create awareness of the needs of the next era of our global society.
Gerhard Wagner
Gerhard has training in mechanical engineering, electrical engineering and computer science. After several major banking projects, he has spent more than a decade worldwide in the broadcast and media industries. First from Vienna, then Munich and finally from his native Tyrol.
Having gained experience in both very large structures and in Start Up's, it is exactly the thrill of the start-ups and start-up ideas that has drawn his interest. He is a specialist in bringing IT and process flows into even disordered structures.
His interest has grown more and more, especially for sustainable, ethical and correct ventures. His desire is to make work as easy as possible for everyone in the organization. One of his maxims: Earth deserves not to be meaninglessly exploited, and we need to think mo-re sustainably about the future and not leave scorched earth behind.
Since 2015 he has been a member of the largest entrepreneurial net-work in the world, which has hit the mark with his motto: "Who gives, wins!". He also has great interest in the current monetary system f.e. decentralized mechanisms who could replace arbitrary control.
Dr. Helena Sprafke
Helena grew up in Thuringia, Germany. After school she went abroad for one year work and travel in New Zealand to improve her english and to get to know another culture. In 2009 she began to study veterinary medicine in Munich. Afterwards she went to Switzerland to start her doctoral thesis in animal welfare, where she, too, worked in quality management for the following three years. In 2018 she be-came a sales and product manager for animal feed. As work-life balance didn't work out for her, she decided to quit to devote to other tasks.
Helena began to be interested in financial freedom primarily to get back to work-life balance. She found there are many ways to approach more freedom in life and to combine that even with her existing interest in sustainability. Her wish is to go those ways together and to help others.
Short Bio
Helena is a veterinarian. She worked in quality management for the food industry a few years and afterwards as a sales manager and a product manager in the feed industry.
Daniel Balmer
Daniel is an experienced entrepreneur. He worked several years for different financial institutions in wealth and investment management, namely banks as well as family offices since 1994.
Since 2018, Daniel advises wealthy individuals in investment management through Independent Capital Group, a family office like investment advisor and asset manager. Additionally, Daniel has founded Eastwood AG, a Swiss sustainable agriculture and forestry company, planting noble wood in Romania in order to substitute tropical wood.
Daniel has a broad network within sustainability and new technologies with impact. He has helped to establish charcoal as a new form of waste to energy within Switzerland. Besides that, Daniel is lea-ding a project turning combustion energy into electric energy.
Daniel lives with his family in a small village close to Basel where he is active as executive counsel since 2011 responsible for the healthcare department.
Become a member of the FutureCooperative!
"Never doubt that a small group of thoughtful, committed, citizens can change the world. Indeed, it is the only thing that ever has."
Margaret Mead